For our Esteemed Foreign Guests Coming to FIELD SUITE HAKUBA, We Now Have Opened an Exclusive English-Speaking "Pre-Trip Concierge" Window Ready to Assist with Travel Advice!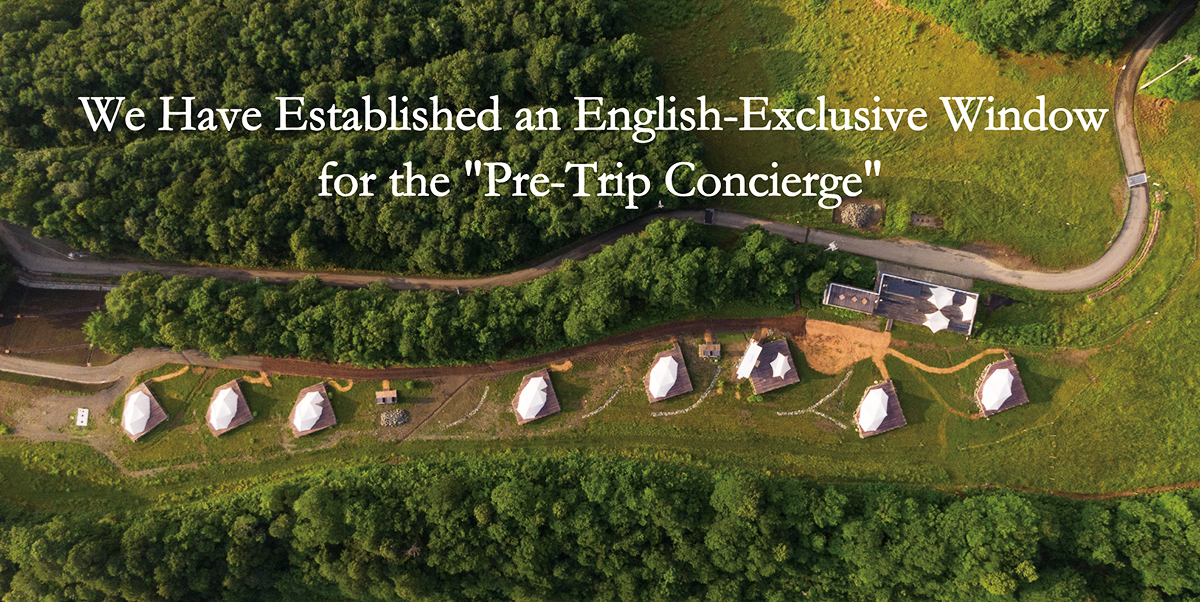 The "Pre-Trip Concierge" service that for FIELD SUITE HAKUBA's concierge to offer advice on such and such recommendable places to stop by if you are planning to visit Hakuba. While we have primarily catered to inquiries from domestic customers in the past, we are delighted to announce the establishment of an English-exclusive window for the "Pre-Trip Concierge" to assist our foreign guests. Our native English-speaking staff will be pleased to provide travel advice to foreign guests scheduled to stay at FIELD SUITE HAKUBA.
<Pre-Trip Concierge - English-Exclusive Window>
Phone: 050-3033-8530 (10:00-18:00 / Closed on weekends and national holidays / This phone service is available only for customers within Japan)
E-Mail: pretrip-c@fieldsuite-hakuba.com
For our Japanese guests, please continue to reach out using the following contact information:
<Pre-Trip Concierge - Japanese-Exclusive Window>
Phone: 090-2524-4555 (9:00-17:00 / Closed on Tuesday, Wednesday, and Thursday)
E-mail: fsh@happoone.co.jp
Additionally, we have prepared a "Pre-Trip Concierge Exclusive Website (for guests with accommodation reservations / Please mail us to pretrip-c@fieldsuite-hakuba.com if you need the password)," where our concierge recommends spots and routes in advance. We hope this information will be helpful for your upcoming journey. ※This website is currently undergoing improvements and is scheduled to be relaunched by the end of August. Please look forward to the new and improved Pre-Trip Concierge exclusive site!
* Please note that a password is required to log in to the website below.