Please Note the Following in Advance
Snow Peak FIELD SUITE HAKUBA KITAONE KOGEN (FSH) is located at an altitude of 1,200 meters-high in Happo-one, Hakuba. This beautiful part of mother nature extends to an area of approximately 15,000 square meters.
While the best part of FSH is that you can stay overnight in a mountain resort, the spectacular views such as the majestic Northern Alps soaring high right before your eyes and the seas of clouds below covering Hakuba Village is absolutely breathtaking, however, due to the location in the great outdoors, the following may occur.
Our staff, who know and love this place, will do our best to make your stay a wonderful one, but we would like to ask for your kind understanding for the following things in advance.
Sudden Stormy Weather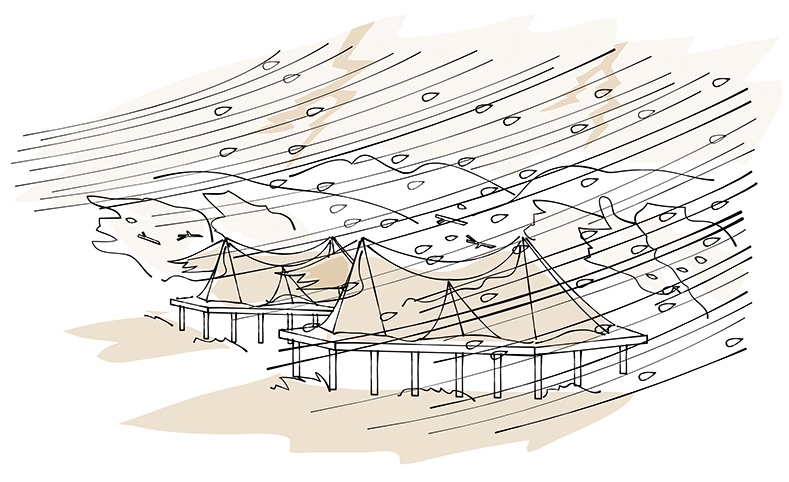 The tents specially developed by Snow Peak for the FIELD SUITE are not affected by a heavy rain, however, they are vulnerable to strong winds caused by typhoons and other unusual low-pressure systems. Therefore, please understand that although we make weather decisions based on precise weather forecast information on a daily basis, in some cases, we may have no choice but to make a decision to suspend operations at the last minute.
Animals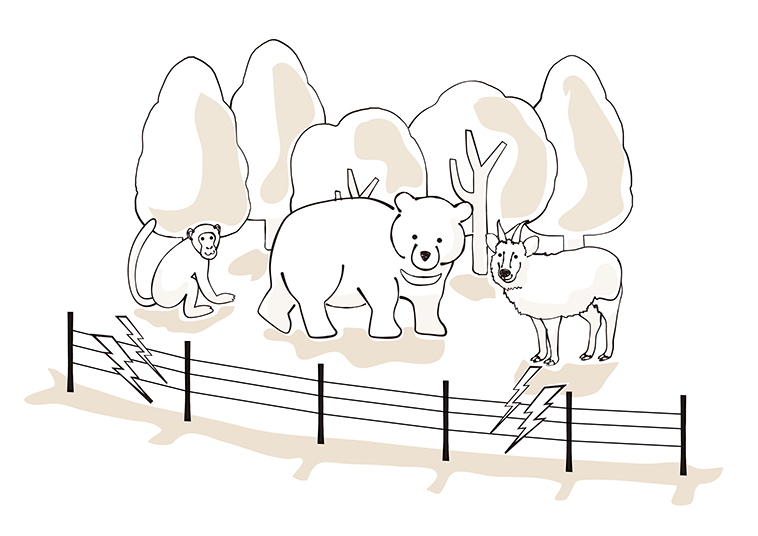 Due to the rich natural environment, animals such as deer, monkeys, and black bears may appear. We have installed an electric fence around the area where you will be staying, and it is energized at night, so you can rest without worrying, but we ask that you stay away from the electric fence. The next morning, staff will patrol the perimeter of the fence and de-energize it upon confirmation of safety. Guests can enjoy the forest trail outside of the fence however, please ask our staff for a bear bell to carry with you while walking the course. In addition, we have prepared bear repellent spray in each room as a good luck charm.
Insects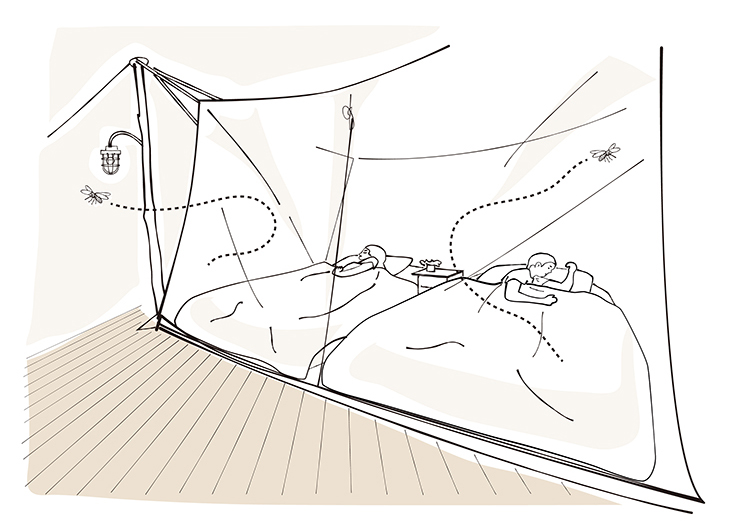 Aside from the outdoor cabin "Jyubako" suite that can be completely sealed, tent rooms with their natural air intact will attract various insects, mainly phototropic ones. Each room is equipped with insect repellant spray, and bedding for sleeping is provided inside mosquito nets, so there is no need to worry while sleeping, but please be aware that you may encounter insects outside the nets. Moreover, please follow the concierge's instructions when entering the forest and bushes, as ticks and other poisonous insects may be harmful depending on your attire and equipment.