Extended Business Days Until November 3, 4 and 5 as a Trial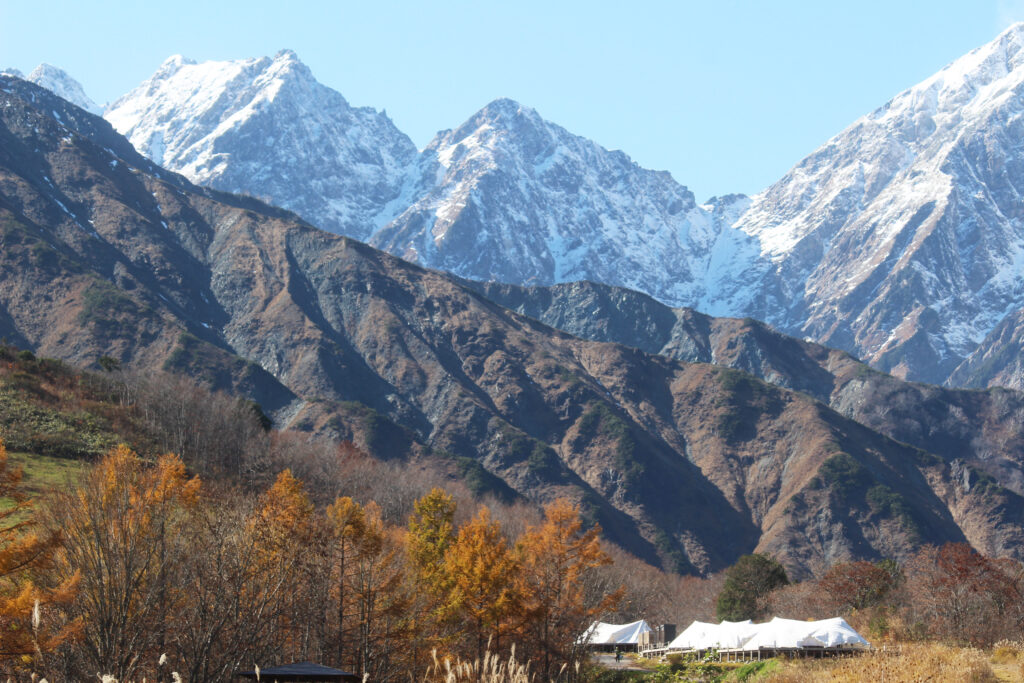 Late autumn scenery at the FIELD SUITE HAKUBA KITAONE KOGEN 
For the past several years, FIELD SUITE HAKUBA has set its season's closing date at the end of October. This is because of the uncertainty of when the snow might start falling in November.
However, due to several factors such as the enjoyment our staff experiences when cleaning up the property amidst the late autumn's special and breathtaking scenery after our guests have departed, and the numerous requests from our repeat customers who are well-acquainted with FIELD SUITE HAKUBA, we have decided to experiment this year by extending our business days for a few days. As a result, we will be open until November 3rd (Friday), 4th (Saturday), and 5th (Sunday).
Please note that in the event of adverse weather conditions, such as snow or strong winds forecasted three days in advance, we may need to cancel for safety reasons. Your understanding in this regard would be greatly appreciated.
We welcome you to savor the crisp air of late autumn on the Kitaone Kogen Highland while gazing upon the stunning views of the Hakuba Mountain Range, already blanketed in snow.
Added Business Days
Friday, November 3 / Saturday, November 4 / Sunday, November 5